Why Nano
What makes Nano products different?
It's about size and absorption working together.
The Power of Nanotechnology
We're not like your standard supplement provider. Our goal has always been to make the most effective supplements that work fast and efficiently, providing you with maximum benefits. How do we achieve this? Through our nano-technology.
How are we different than other supplements and vitamins?
We produce vitamins and supplements that are truly nano in size, measuring between 1-900 nanometers. The average particle size of our formulations is less than a micron. As a result, our products are absorbed quickly by the body.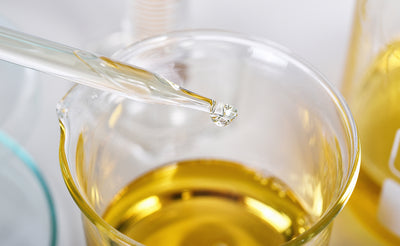 Doctor-Curated for Optimal Results
Nanoceutical Solutions works closely with Dr. Brian MacGillavray (Dr. Mac), a board certified physician in Family and Emergency Medicine as well as research. Dr. Mac works with our team to ensure all of our formulas meet a physician's standard. With the benefit of his advice, we're able to produce truly healthy and effective supplements.
About Nanoceutical Solutions
Nanoceutical Solutions is a technology-based manufacturing company located in San Antonio, Texas. Our mission is to provide you with the highest quality nanotechnology-based products to help improve your quality of life. We're passionate about what we do and constantly strive to improve our products and manufacturing process.

Our Worry-Free Guarantee
We have thousands of verified five-star reviews. Our Better Business Bureau rating is A+. We've been endorsed by doctors, top athletes, and even celebrities. Plus, we offer a worry-free guarantee.
If for any reason you are not completely satisfied within 90 days of your first purchase, simply return the unused portion of your product and contact our Customer Care Department at 1‐888‐784‐7826 for a refund (minus shipping & handling).